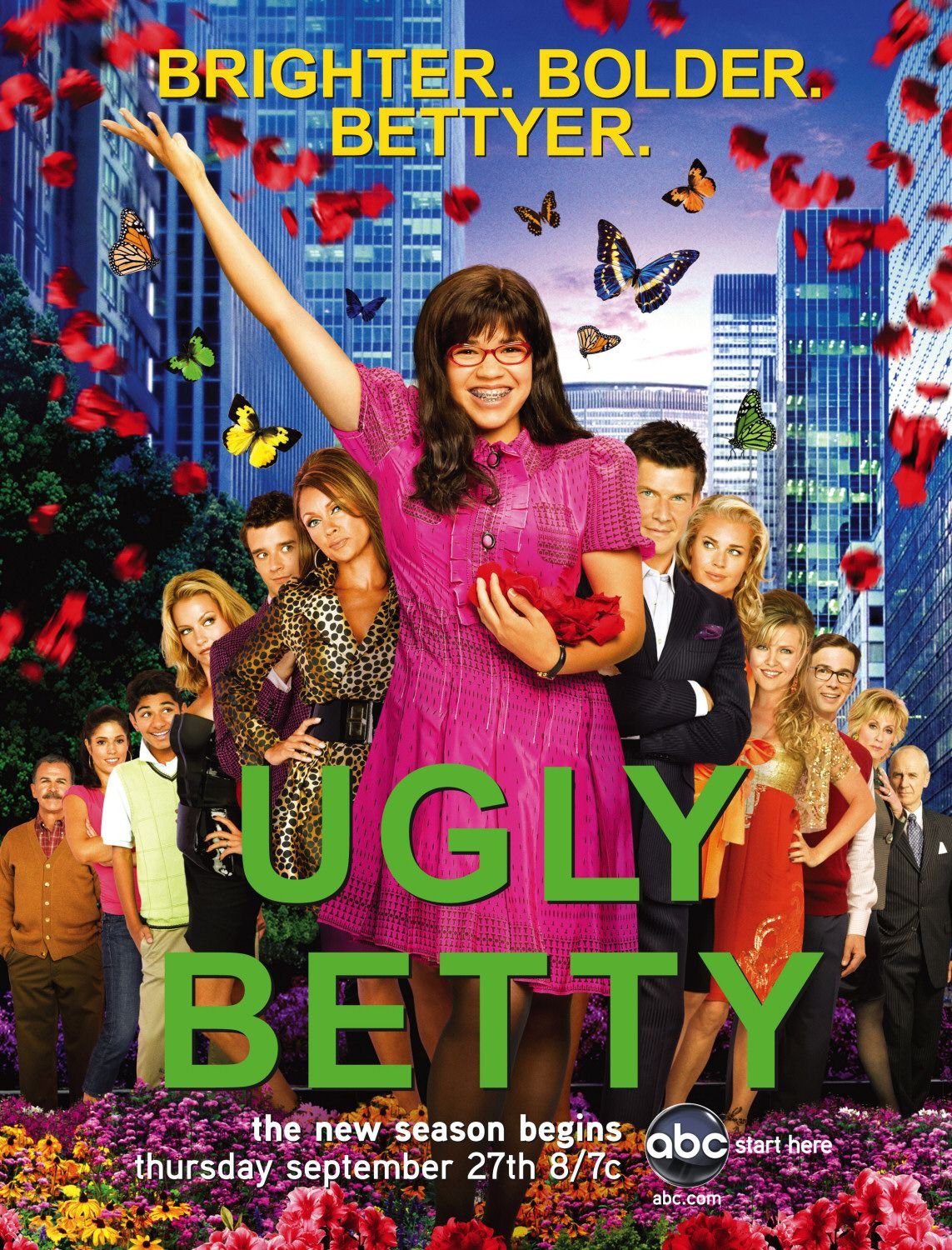 First of all, I'm NOT UGLY , I'm PRETTY :)
Yes I am, "Pretty Little Monty"
No, actually this is one of my favourite drama tele.
Here some of the story line that catch my attention :)
Betty Suarez
is a 22 year old
Mexican American
woman from
Queens, New York
who is sorely lacking in fashion sense. She is known to be courageous, good-hearted, and slightly naïve. She is abruptly thrust into a different world when she lands a job at Mode, a trendy
high fashion
magazine based in
Manhattan
that is part of the publishing empire of the wealthy
Bradford Meade
. Bradford's son
Daniel
has just been installed as Editor-in-Chief of Mode following the death of
Fey Sommers
(Bradford's longtime mistress). Bradford hires the inexperienced Betty as his
womanizing
son's newest
personal assistant
to curb Daniel's habit of sleeping with his assistants. As time goes by, Betty and Daniel become friends and help each other navigate their professional and personal lives.
Life at Mode is made difficult for both Betty and Daniel by their co-workers. Their most serious threat comes from Creative Director
Wilhelmina Slater
, a vindictive schemer who devises numerous plots to steal Daniel's job and seize control of his family's company. In addition, Wilhelmina's loyal assistant
Marc St. James
and Mode receptionist
Amanda Sommers
continually mock and humiliate Betty for her lackluster physical appearance, awkward nature, and initial lack of taste in fashion. However, not everyone at Mode is against Betty; she gains loyal friends in Scottish seamstress
Christina McKinney
and nerdy accountant
Henry Grubstick
. She also receives strong support from her father
Ignacio
, older sister
Hilda
, and nephew
Justin
. During the show's episodes, however, she also sort of befriends Marc St. james and Amanda Sommers, the first being her neighbour in the last season, who also helped Justin with his
coming out
, and the latter even being her
roommate
for some time.